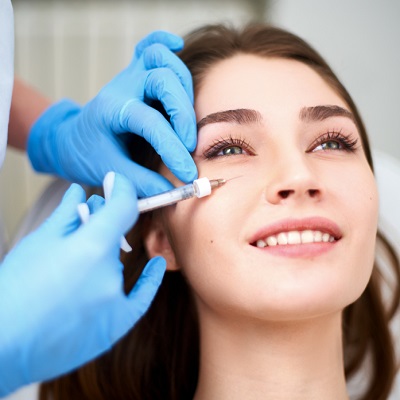 As our ageing process starts, our skin starts losing its elasticity which causes wrinkles and fine lines. Hence, for people who are willing to reduce their signs of ageing without going under any surgical treatment, then dermal fillers in Islamabad are best for them. During the treatment procedure, different fillers are injected into the layer of the skin to enhance the facial features and plump lips and reduce the wrinkles on the face. This treatment has significantly less downtime and gives you immediate and long-lasting results.
Types Of Dermal Fillers:
Different types of fillers are available depending upon the type of treatment and patient preferences. such as:
Hyaluronic Acid fillers
Poly-L-lactic acid fillers
Collagens based fillers
Fat injections
Semi-permanent fillers
Permanent dermal fillers
Benefits:
Dermal fillers are beneficial and can benefit you in many ways. Such as:
It can lift your eyebrows
It will plump your lips
Dermal fillers erase fine lines
You can get fullness in the cheek area
It can improve the facial symmetry
It can make your hands look more youthful
It is a non-surgical treatment
It is a budget-friendly way to look younger
Results:
The results of dermal fillers in Islamabad vary from person to person. This treatment will give you a younger look up to 1 or 2 years, depending upon your skincare routine. When the results fade away with time, you may need another session to maintain the results.
Right Candidate For Dermal Fillers:
Before undergoing any treatment, it is beneficial to determine if you are the right candidate for the treatment or not. You must fall in the candidacy criteria before getting dermal fillers. you are a good candidate if :
You have fine lines and wrinkles on the face
You have suffered from loss of volume from the face
You should be physically and mentally healthy
You have any kind of deformities on the face
You do not smoke or drink
You have realistic expectations about the results
You have marionette lines
Our dermatologist will have an initial consultation with you in which he will observe your skin type and the treatment you want and determine if you are eligible for the treatment or not.
Procedure:
Before starting the procedure, a numbing cream is applied to the treatment area to avoid any discomfort or pain. Then the dermatologist injects the fillers into the skin within a few minutes. It may take more time depending upon the type and size of the treatment area. After injecting the fillers into the skin, the site is gently massaged so that fillers absorb quickly into the skin. Our patients report that they have felt minimal pain during the procedure.
Recovery:
You may observe redness in the treatment area, but that is normal and will fade within a day. To avoid any allergic reaction, you should not do unnecessary touching on the treatment and avoid direct exposure to sunlight. Always wear sunscreen before going outside for long-lasting results of dermal fillers.
Side effects:
Few risks and complications are observed if a skilled dermatologist performs the treatment. A few side effects are observed, such as minor swelling and bruising, which will fade away within a day and can be covered by makeup. Dermal fillers are becoming famous daily because they give you a naturally youthful look in no downtime and with fewer side effects.
Cost:
The cost of dermal fillers in Islamabad ranges from 20,000PKR to 50,000PKR. The cost varies depending upon the type of fillers you want, the treatment area and the number of sessions required to get the required results. It is best to talk to the practitioners to know the exact cost.
Why Choose Us?
We have the best dermatologist with more than ten years of experience, and they will help you achieve natural and long-lasting results. So if you are looking forward to dermal fillers injections for flawless and youthful skin or you have any queries, feel free to contact us. Book an appointment now, and our dermatologist will guide you in the best way.