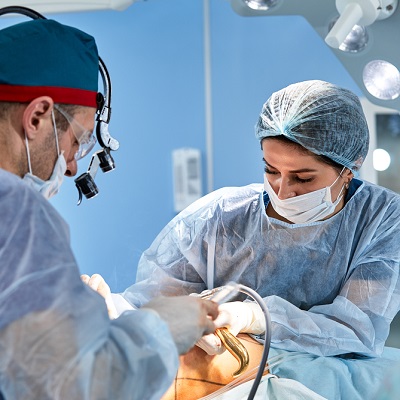 Liposuction is also known as lipoplasty. It is a surgical treatment that removes the fat accumulated in different body areas, challenging to lose. Lipoplasty also helps to contour and shape the body. Liposuction in Islamabad Pakistan, is a safer, easier, and more effective treatment. You can regain your confidence after having Liposuction.
What is Liposuction?
Lipoplasty is for people with stable body weight and wants to remove fats from specific body areas such as the arms, abdomen, thighs, hips, buttocks, and neck. You should know that Liposuction is not an obesity treatment. This treatment will improve your appearance by decreasing the body fat volume. But a limited amount of fat can be removed at once. If you want to lose more fat, you will have to wait for six months.
Procedure Of Liposuction:
Before starting the Liposuction, the surgeon marks lines on the area to be treated. After that, local anaesthesia is injected into the treatment area. Local anaesthesia is used to remove fat from a small site; otherwise, general anaesthesia is used.
After numbing the area, a thin tube called a cannula is inserted by doing small incisions on the skin, then our surgeon will make controlled motions with the cannula to dissolve the fat. After that, the fat is sucked out with a syringe or vacuum pump. Then the surgeons will seal the incisions with stitches. After that, a healing cream is also applied to boost the recovery process.
Techniques Of Liposuction:
There are different liposuction techniques used based on your desired results. Given below are some methods which our surgeons use in Islamabad for Liposuction.
Power-Assisted Liposuction (PAL)
This technique is used for body contouring. During this procedure, a cannula is used, which breaks the fat cells without damaging the surrounding tissue. It is also a form of high-definition Liposuction.
Ultrasound-Assisted Liposuction (UAL)
In the Ultrasound-Assisted Liposuction procedure, before removing fats, the surgeon will first liquefy the fats by inserting a metal rod that will emit heat. It will easily remove fats as a suction pump can easily remove the ruptured fat cells. A new Generation of (UAL) has been introduced recently, which contours the body without causing any injury.
Laser-Assisted Liposuction ( LAL)
It is a less invasive treatment for the removal of fat. In this treatment, a small tube is inserted into the body, emitting laser light that will then emulsify the fat deposits. After that, the fat is extracted through a pump or syringe.
It is the widely used liposuction technique in which a mixture of salt solution is injected into the treatment area, which helps in fat removal. This sterile solution will cause swelling over the place. After that, the doctor will make small incisions and insert the narrow tube, which will suck all the treatment area's fats.
Results of Liposuction Surgery:
People who will maintain their lifestyle and weight will get permanent results of Best Liposuction In Islamabad. You will get a contoured and model-like body after a few months of Liposuction. If you want a long-lasting effect, then follow all the instructions given by your doctor. A person having a more elastic body will get the best results. However, it would be best if you worked to avoid fat accumulation in your body.
Who Is A Good Candidate for Liposuction?
You will be an Ideal Candidate for Liposuction if :
You are a healthy person.
You are not overweight
You are realistic in expectations about body contouring.
You have a firm and elastic body.
Your BMI should be stable and should be below 30.
Your age must be 18 above.
It will help if you are not suffering from severe medical conditions.
You have accumulated fats around different body parts.
You should be a non-smoker.
Recovery Time After Liposuction:
The recovery time is different from person to person. In the first few days, you will feel swelling or inflammation. You should take proper rest and wear compression clothes after having treatment. The doctor may prescribe you medicines or painkillers. After 2 to 3 weeks, you can perform your daily activities. You need to see the surgeons if you feel any pain. After 5 to 6 months, you will notice visible results.
Benefits Of Liposuction
After having Liposuction, you will lose your extra fats and help get a model-like figure. Your excess fat cells will be removed permanently, As it will contour your body shape so your self-confidence will boost up. It is a safe treatment for getting rid of fats. Liposuction gives you a long-term effect. And you will not get excessive fat for a very long time if you maintain a healthy lifestyle.
Risks Of Liposuction Surgery:
After undergoing liposuction surgery, you may experience numbness on the treatment area, or slight bruising, which will last for several weeks. The cannula is used during Liposuction, whose movement can cause skin burn. Your skin may appear bumpy if your skin has poor elasticity. A sterile liquid is injected into the body, which can cause any kidney problem, but this is very rare.
If you do not want all these risks, choose the best Liposuction surgeon in Islamabad. 
Cost Of Liposuction In Islamabad:
 The cost of Liposuction depends upon the treatment area, type of technique used for Liposuction, and the number of sessions required for you. Usually, the price is between 80,000 to 2,50,000. If you want to know the exact cost of Liposuction in Islamabad Pakistan, then feel free to contact our experts.
Book An Appointment:
If You are willing to get rid of all the stubborn fat and want to know more about Liposuction, contact us or book an appointment today. And get the best services at Estheticare and transform your body.