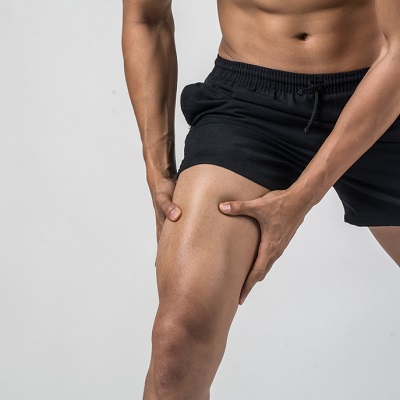 If you have bulging thighs problems or want a thigh gap, a surgeon may recommend thigh liposuction. Both males and females can have excess fat accumulated in the thigh region. Most commonly, women have a large number of fat deposits in the thigh region because they are genetically capable of having excess fats in their thighs.
Some people are uncomfortable with their bulging thighs. It also lowers their confidence. If you are a sufferer of this problem, go for thigh liposuction In Islamabad Pakistan. Liposuction will remove the uneven fat deposits in your thighs. This treatment procedure will help you get slimmer and more attractive legs. Liposuction will give you incredible results which will last for a long time. Etheticare has the best surgeons who will perform liposuction using the latest techniques.
Aim of The Treatment:
This cosmetic procedure aims to get thinner and more attractive legs. It will reshape your thighs, giving you a more contoured look. If you have saggy skin or excessive fat in your thigh, thigh liposuction is best for you. 
Good Candidate For Liposuction:
You are an ideal candidate for thigh liposuction:
You have excess fats
You are overall healthy so that you won't face any risk
People who do not smoke
You should have an ideal weight
You have a good skin elasticity
You do not have any severe medical disease
You are not happy with your existing thigh shape
You have realistic expectations about the outcomes
Our surgeons will examine you and determine that you fit the candidacy for thigh liposuction. 
Before The Treatment:
Before the liposuction, you will have one-on-one consultation. During this, you will be asked several questions related to your health. The surgeon will also mark the region from where the fats will be removed and tell about the outcomes of the procedure. Before the treatment, avoid drinking alcohol and focus on your weight. You should not gain weight as it will affect the results.
Procedure Of Thigh Liposuction:
The procedure is started by giving anesthesia to the patient to avoid any discomfort or pain. After that, incisions are made accurately on the treatment area.
For the inner thighs, the incisions are made near the groin.
For outer thighs, incisions are made on the side of the thigh or near the hip bone.
After incisions are made, a cannula is inserted to break fat cells, and then a vacuum will suck out all the extra fats from the treatment area. After the suction, the incisions are closed by clips or deep sutures. The technique used for liposuction will depend upon the surgeon as there are separate treatment plans for each type of patient. 
Recovery: 
After the surgery, you will be provided compression garments to reduce the swelling and achieve the contoured shape of thighs. Avoid doing exercise or lifting heavy weights after getting the liposuction. It will disturb the healing process. The recovery time varies for each person. Usually, it takes about 7 to 9 months to recover completely. If you want a quick recovery with no risks, then follow all the instructions given by the surgeon.
Results:
It might take a few weeks before you start noticing the results. The results of thigh liposuction in Islamabad are long-lasting. If you want permanent results, maintain a healthy lifestyle and not gain extra weight. You will get slimmer and contoured legs. Your skin will also get tightened on the treatment site.
Benefits:
It is an effective and safe treatment than other fat reduction methods
It will also tighten the muscle on the thigh region
Give you more contoured legs
Boost your self-confidence
You can wear your desired dresses
It will reduce inflammatory cells
It will improve mobility
It will enhance libido in the body
Risks Of Thigh Liposuction:
As liposuction is major surgery, you might face some risks. Possible risks of thigh liposuction are:
Swelling and bruising
Numbness and pain on the treated area
Bleeding
Infection
Minor scarring
Asymmetrical thighs
Fluid accumulation
Lungs problem
Fat embolism
These are the risks that you can have after thigh liposuction. But all these risks can be minimized by choosing the best surgeon in Islamabad.
Cost:
The cost of thigh liposuction in Islamabad Pakistan is between 60,000 PKR to 250,000 PKR. The cost may vary depending upon the technique used for liposuction, treatment area, fees of the surgeon, and anesthesia. The surgeon will determine the exact cost after an initial consultation.
Schedule A Consultation:
Want to gain confidence by getting thinner and more attractive legs. Schedule an appointment now to get the thigh liposuction done by skilled surgeons.
Want to know more about thigh liposuction? Then contact us.